A few pictures from Fisherman's Warf and San Francisco
Did not take many pictures of Warf area this year, but here are a few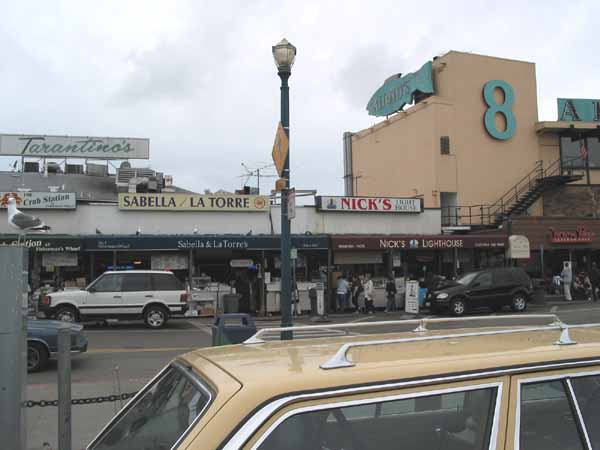 Fish market area - it is a must to come here and have Bread Bowl Clam Chowder. I contend that each morning on a daily basis there is a big tanker truck that comes and unloads a few gallons of clam chowder at each shop.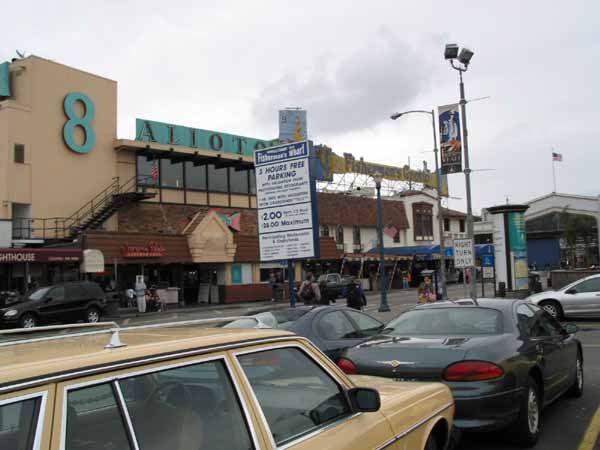 more market area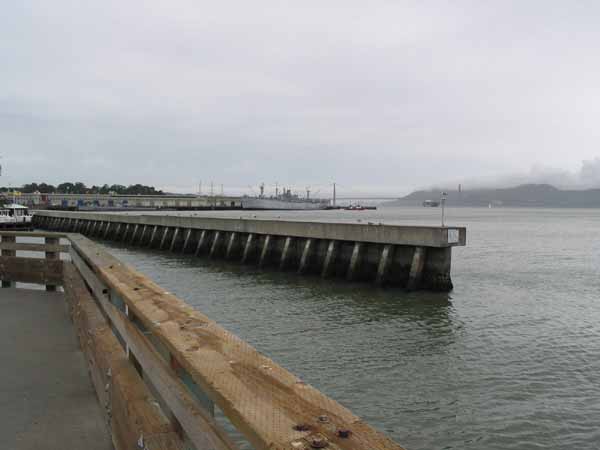 at the warf looking back towards the SF Bridge (way back)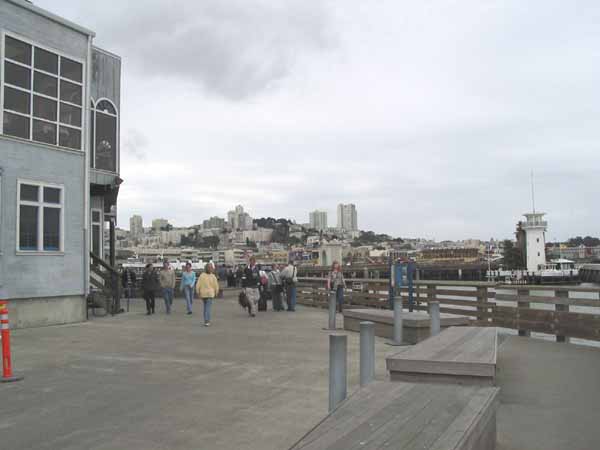 from Pier 39 back towards city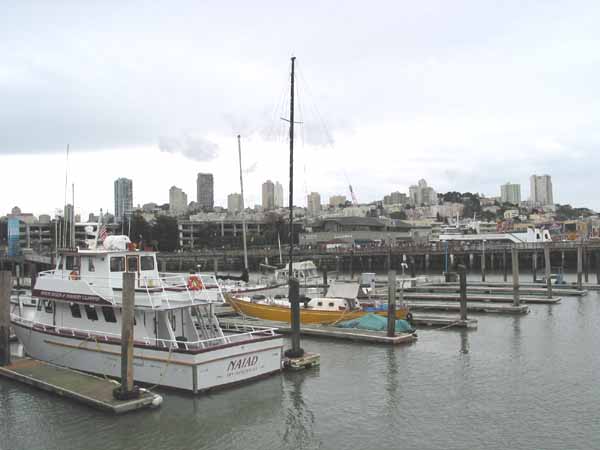 Dock near Pier 39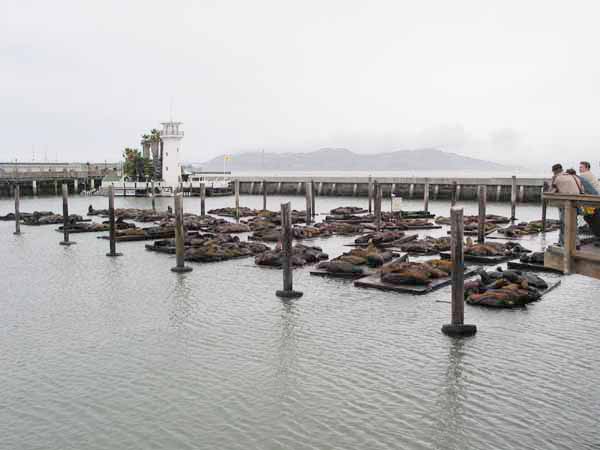 Sea Lions sleeping in dock area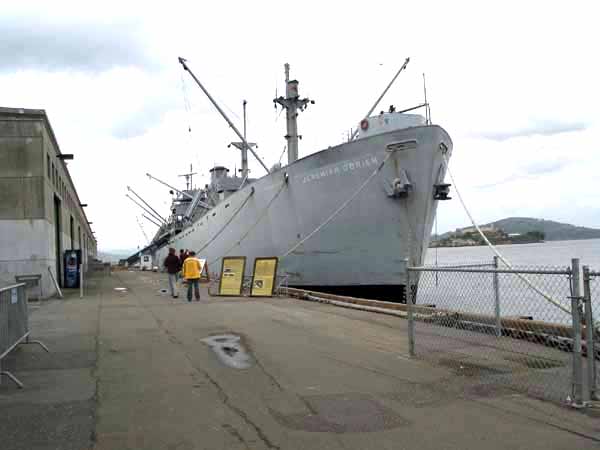 Floating museum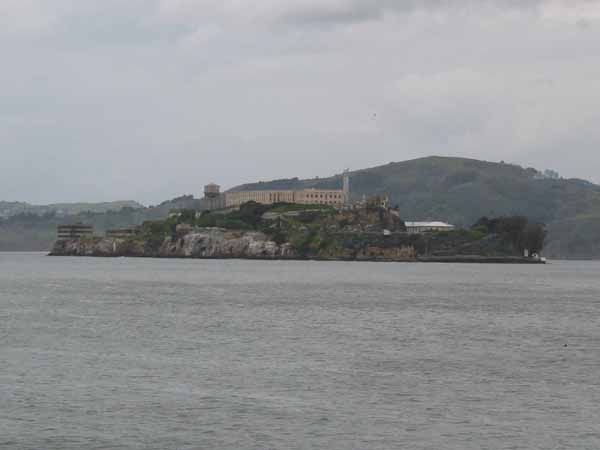 Zoom in of Alcatraz as seen from Pier 39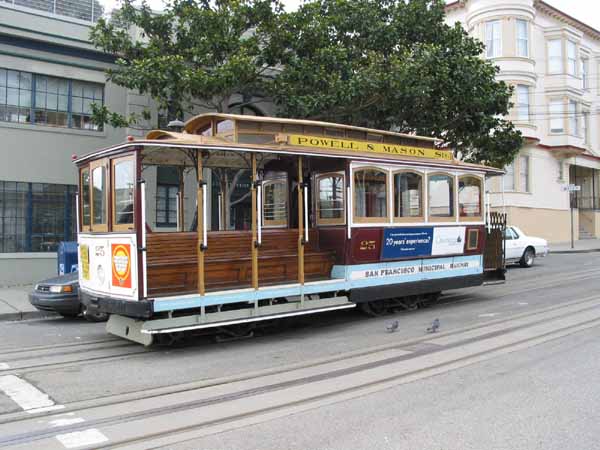 One of the famous Street Cars waiting its turn to go to turntable and load up. We did not do the big car ride etc. this year.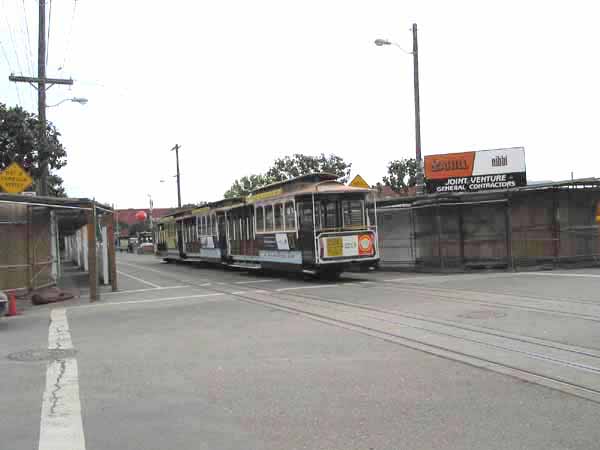 More cars waiting in queue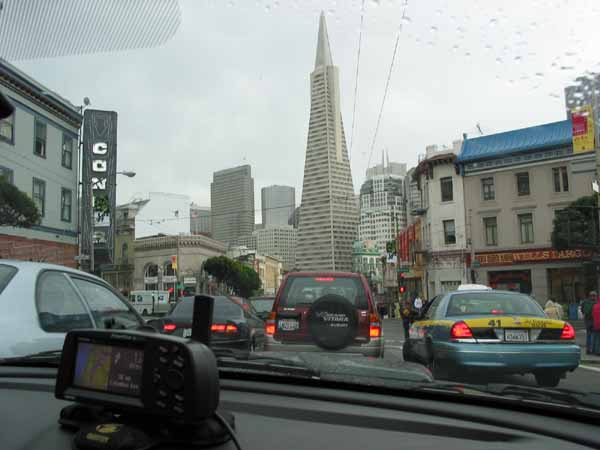 Heading down into the center of business district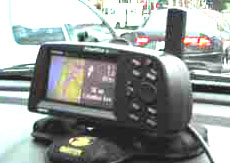 Garmin "Mappie"
Never get lost with this along. It shows a map of your current location and it will give you voice command on a real time basis of when to turn where, right up to your desired destination. It has an accuracy of up to 17 feet (until you drive in the canyons of the large buildings downtown when satellite signals are lost).