Spring Update 4/27/03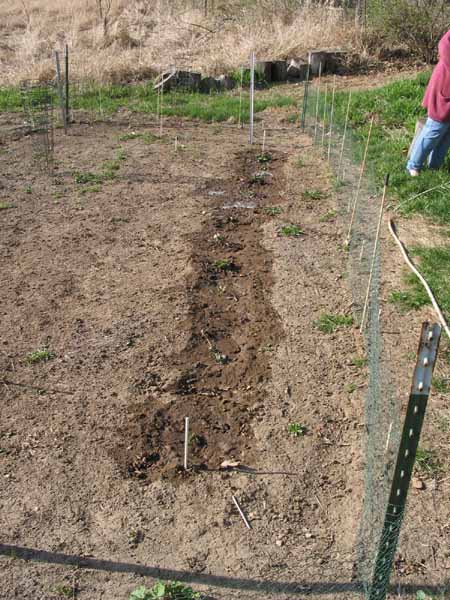 This is our new Strawberry bed. They were dug out of the snow in Nebraska in Oct. and planted here under some leaves all winter. We counted 13 possible live plants today when we watered them. In a few months your mouth will water with envy over all the fruit we are picking.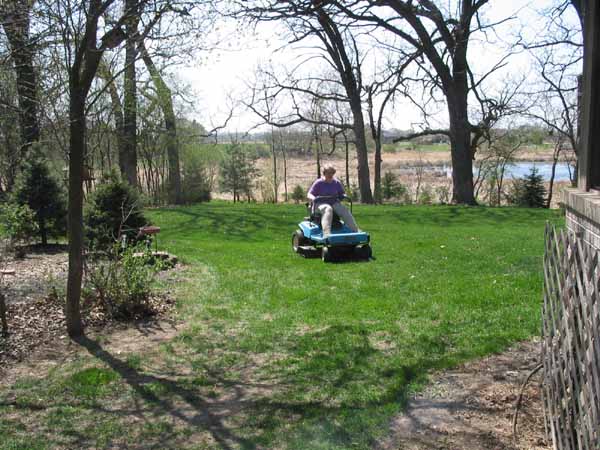 With Rich on Dr's orders to do nothing, Nancy gets to run the roller coaster lawn mower.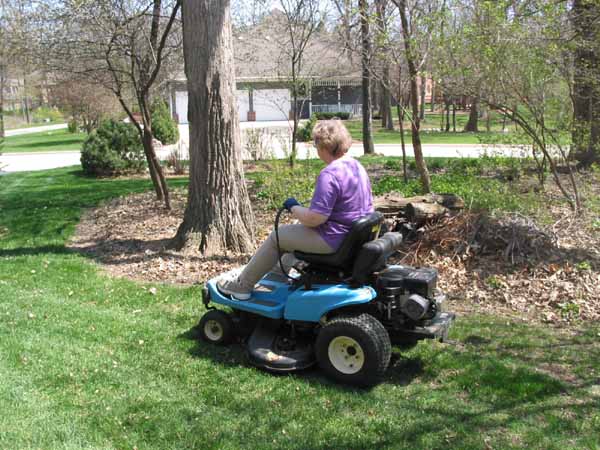 Note how close the camera person dared to get?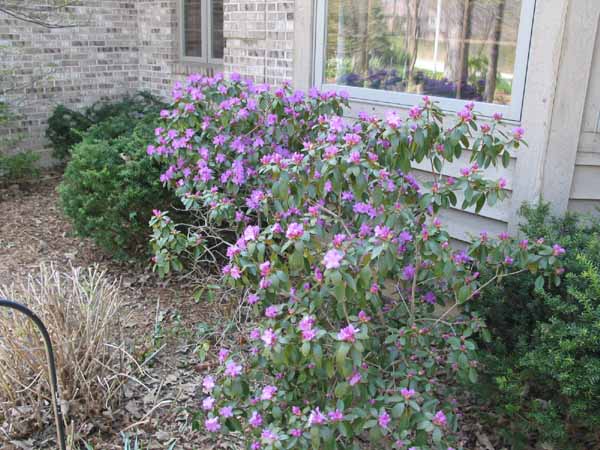 The Rhododendron are blooming now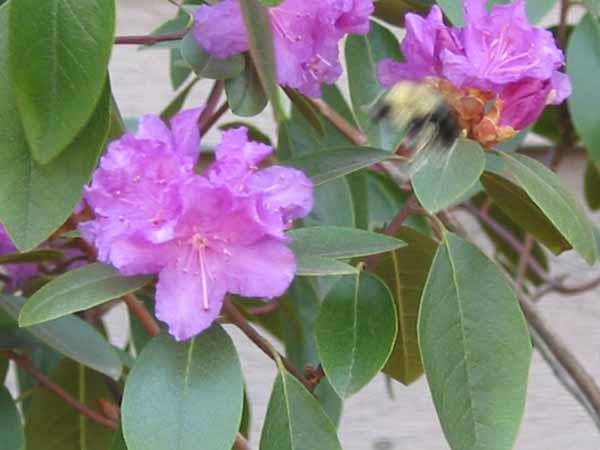 Caught a Bumble Bee doing his thing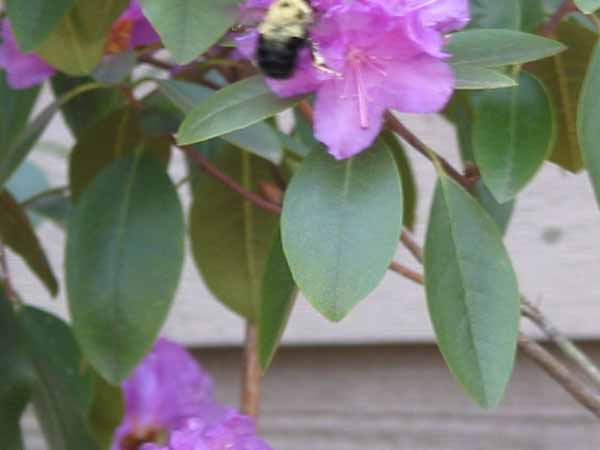 Another shot of the Bumble Bee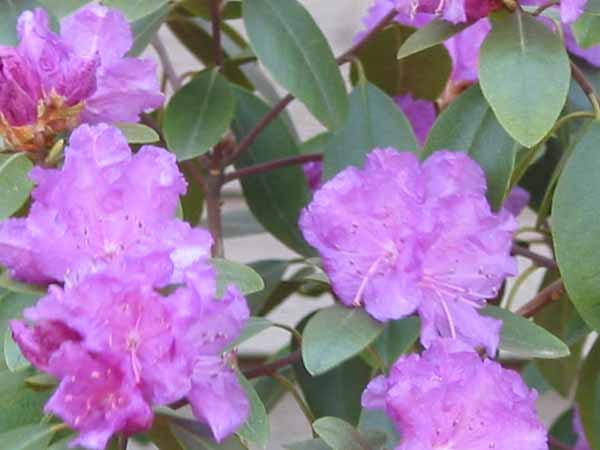 This was supposed to be another shot of the bumble bee. Since he got away, just enjoy the flowers.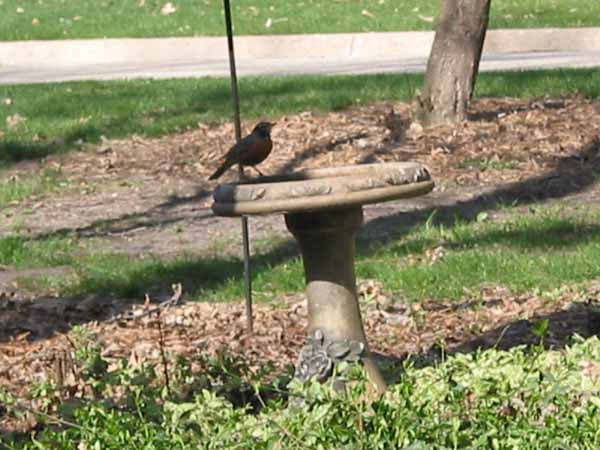 A Robin pays a visit to the bath and watering hole.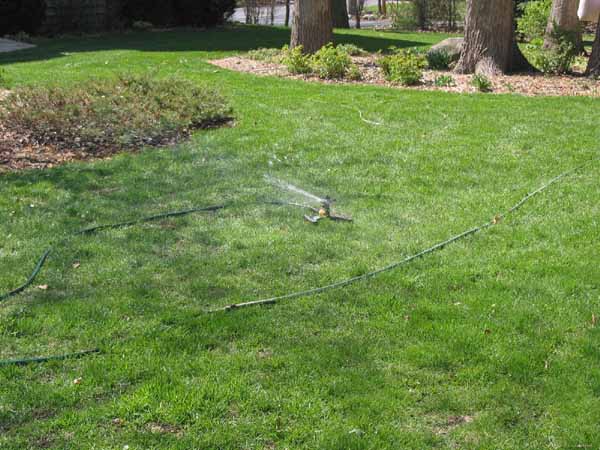 Has scattered showers in the yard today. We have to make our own rain this year.
Rhododendron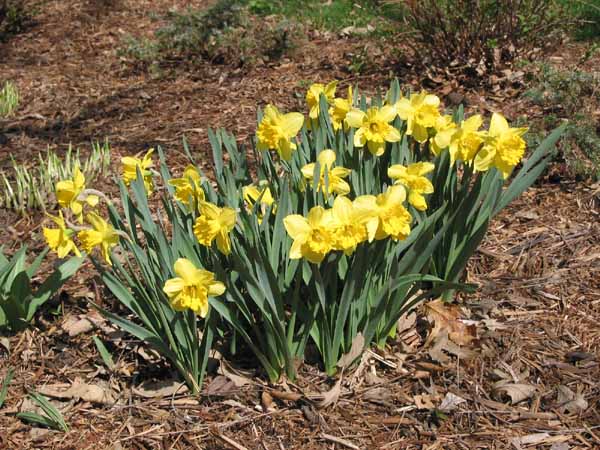 Daffodil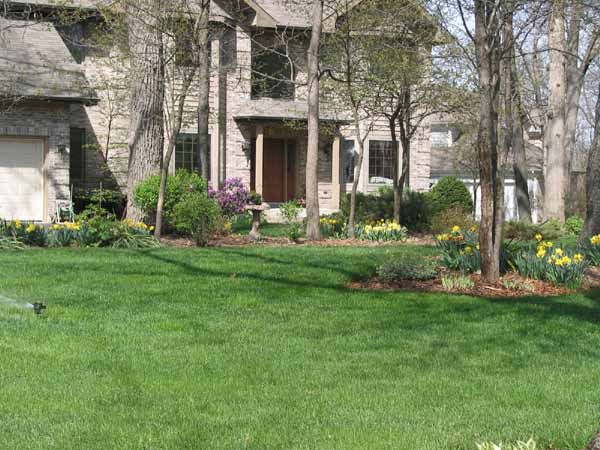 Spring on Whiteoak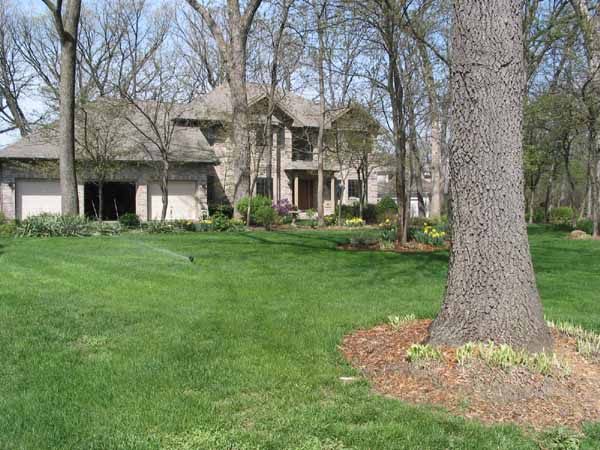 Getting scattered showers again this am.
That's all for now.