The following is a series of pictures showing the view of the back yard at our Hunter Fond du Lac home from the start in 2014 to the view of August of 2019 - last picture.
This is how the back yard looked after we moved in on Sept 2014.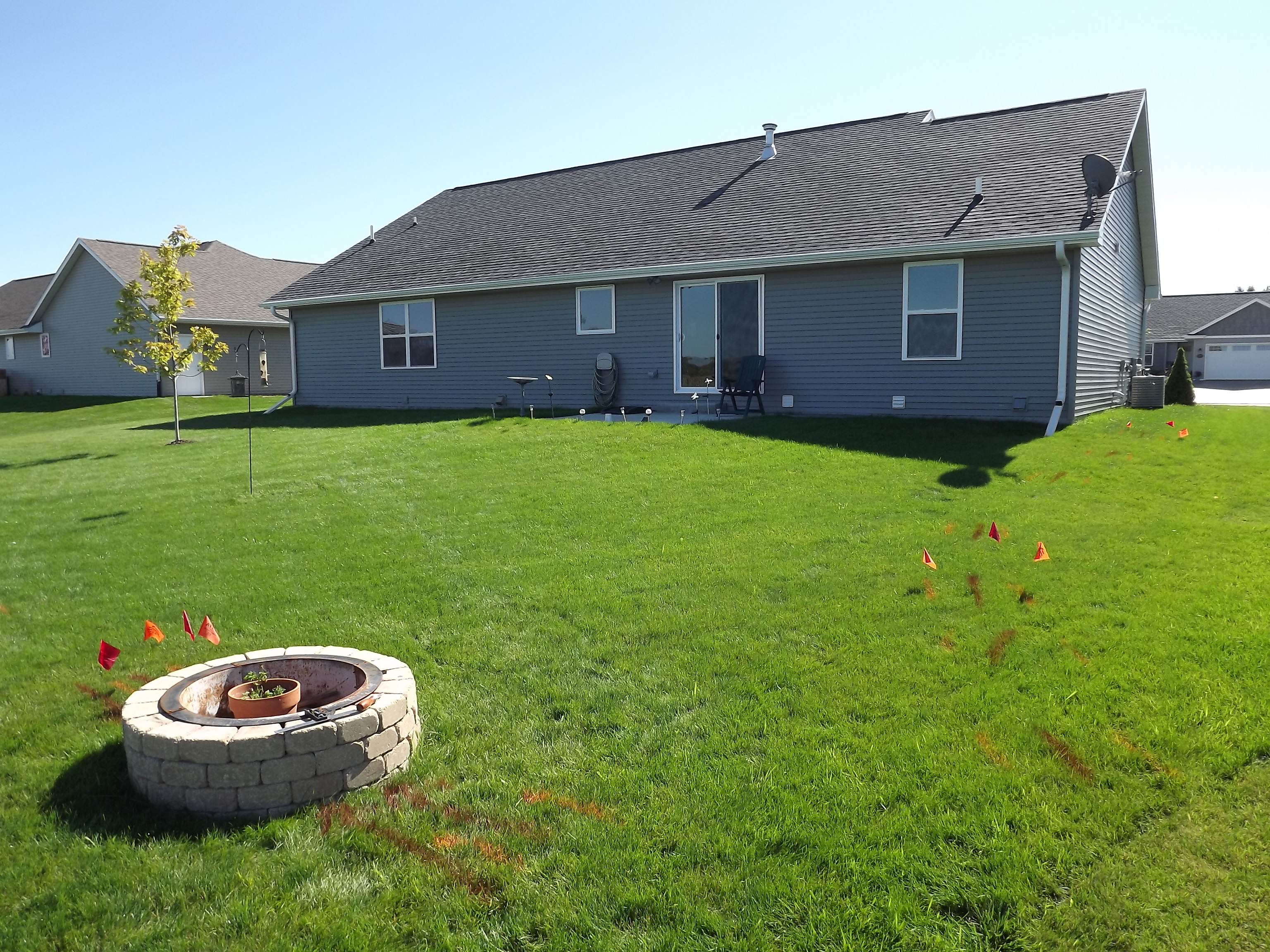 View from the other side of the yard - a little later (see addition of table).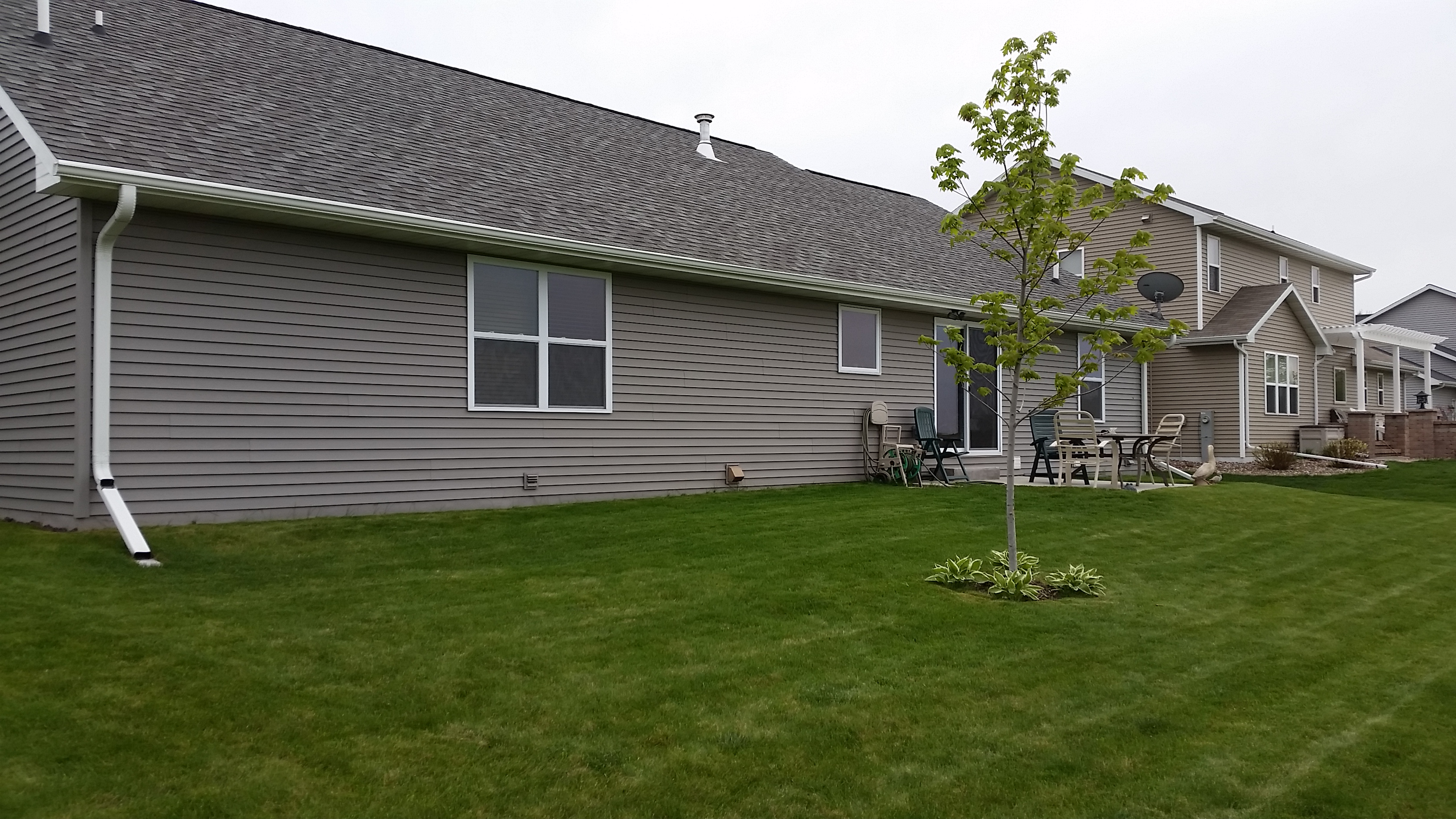 View August 2016 with 3 Season Room and Patio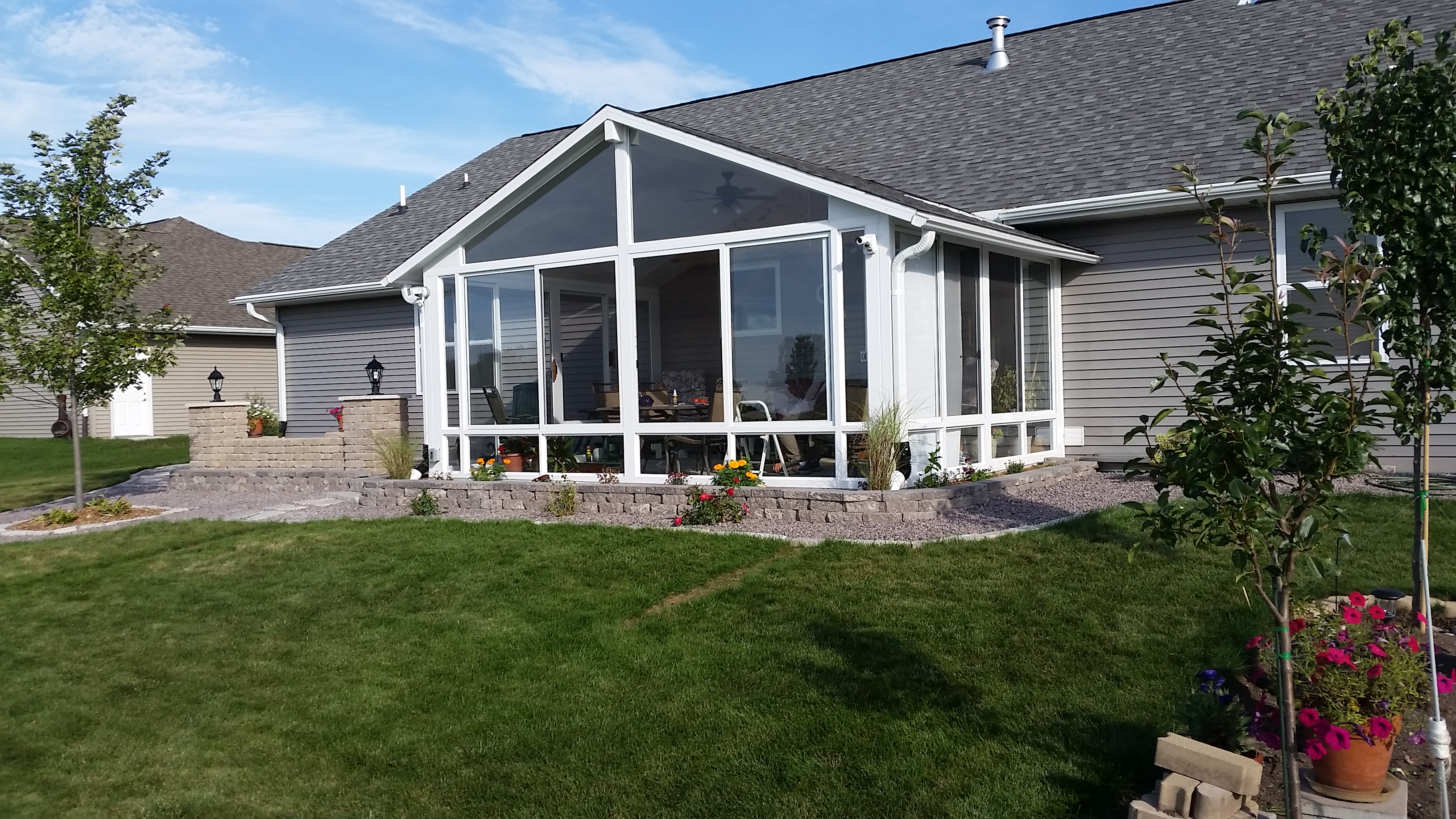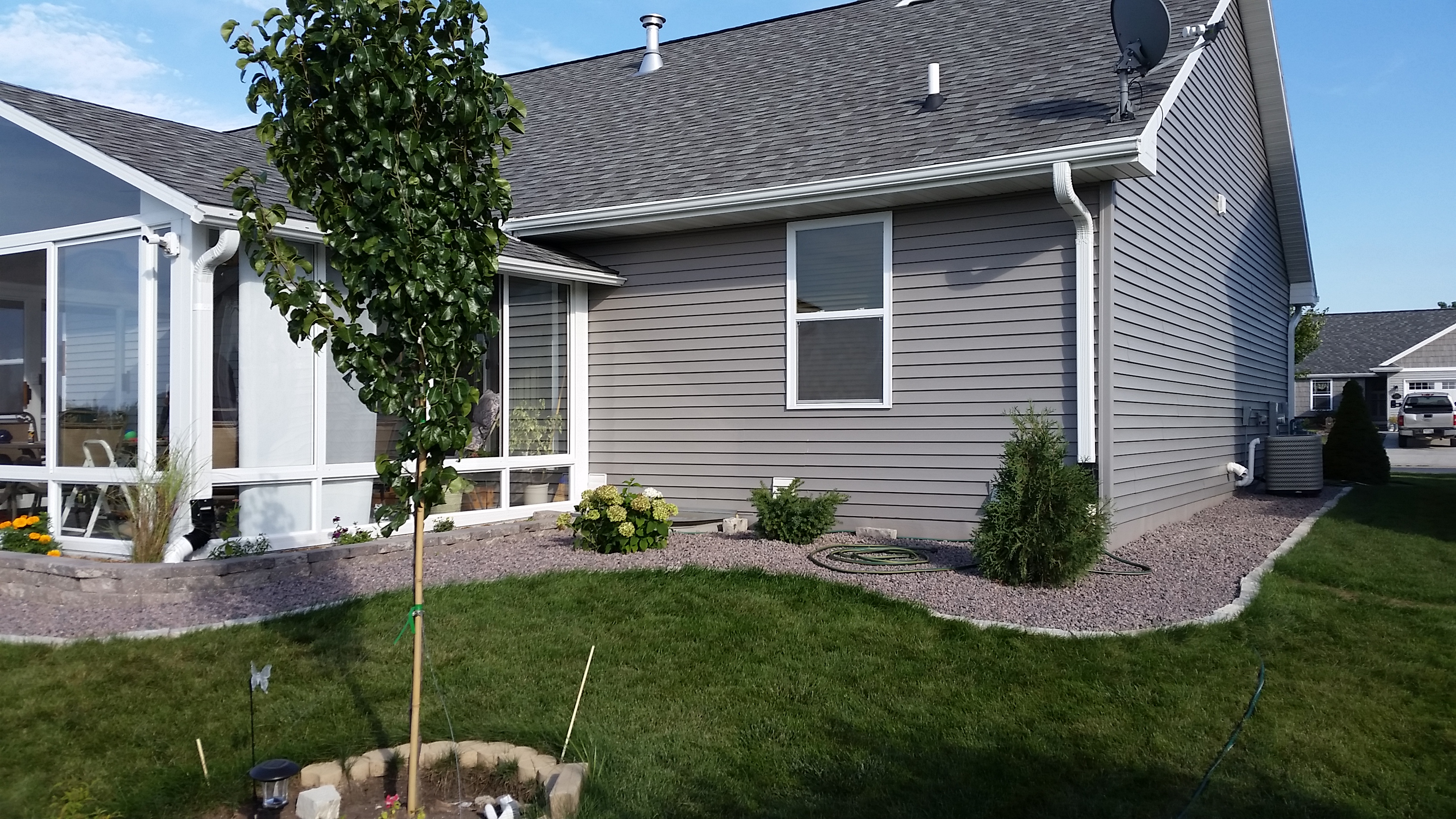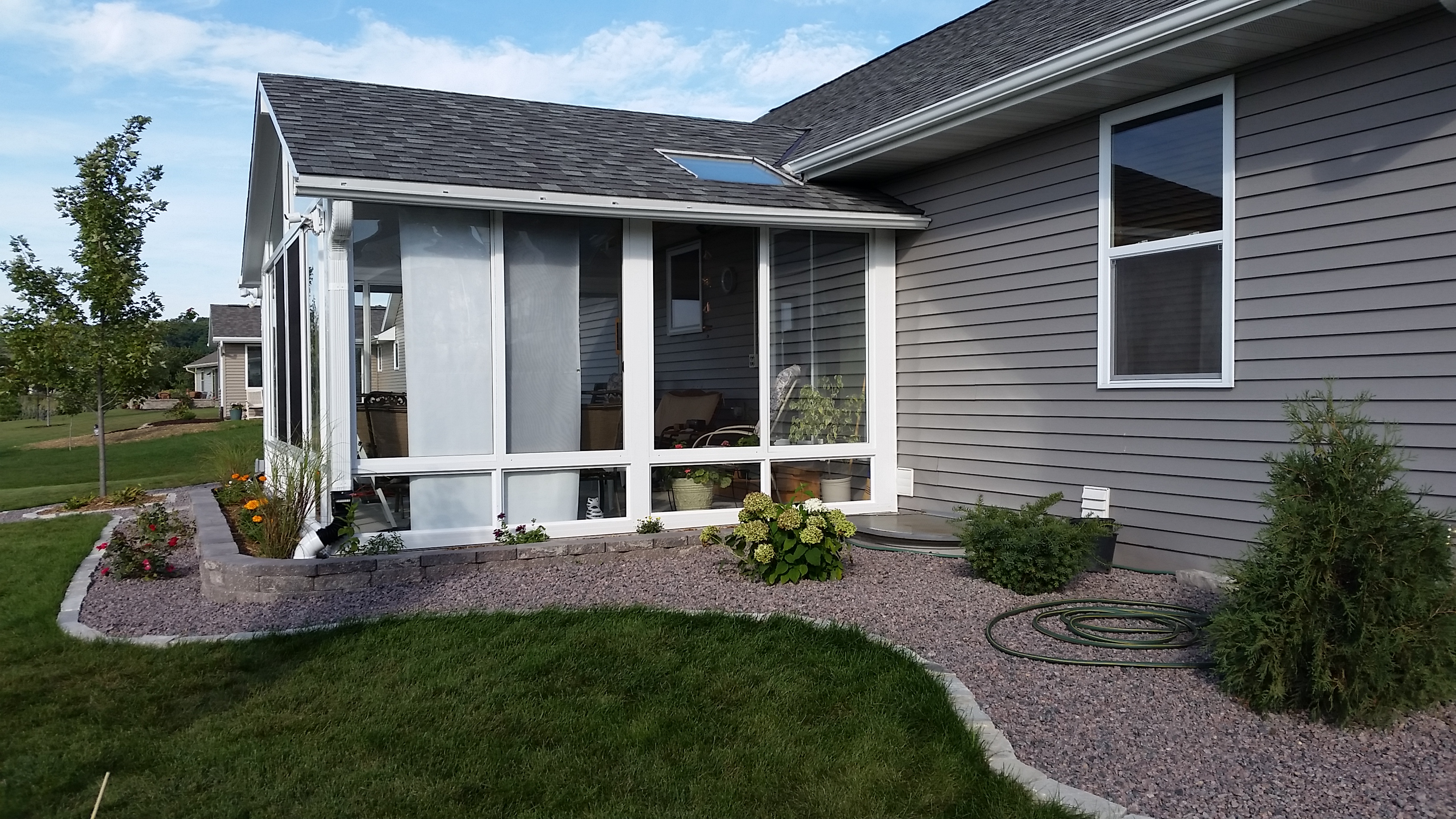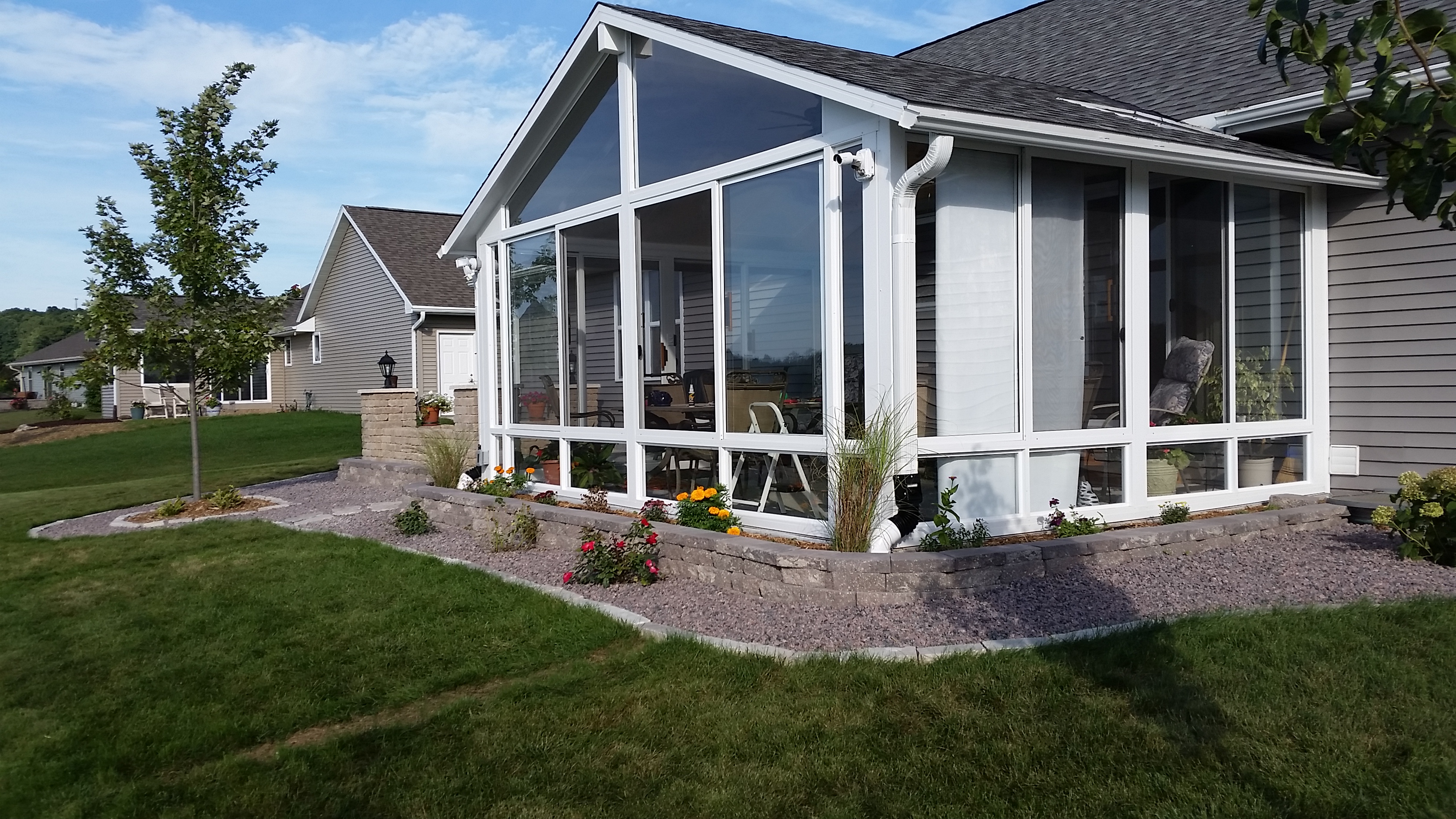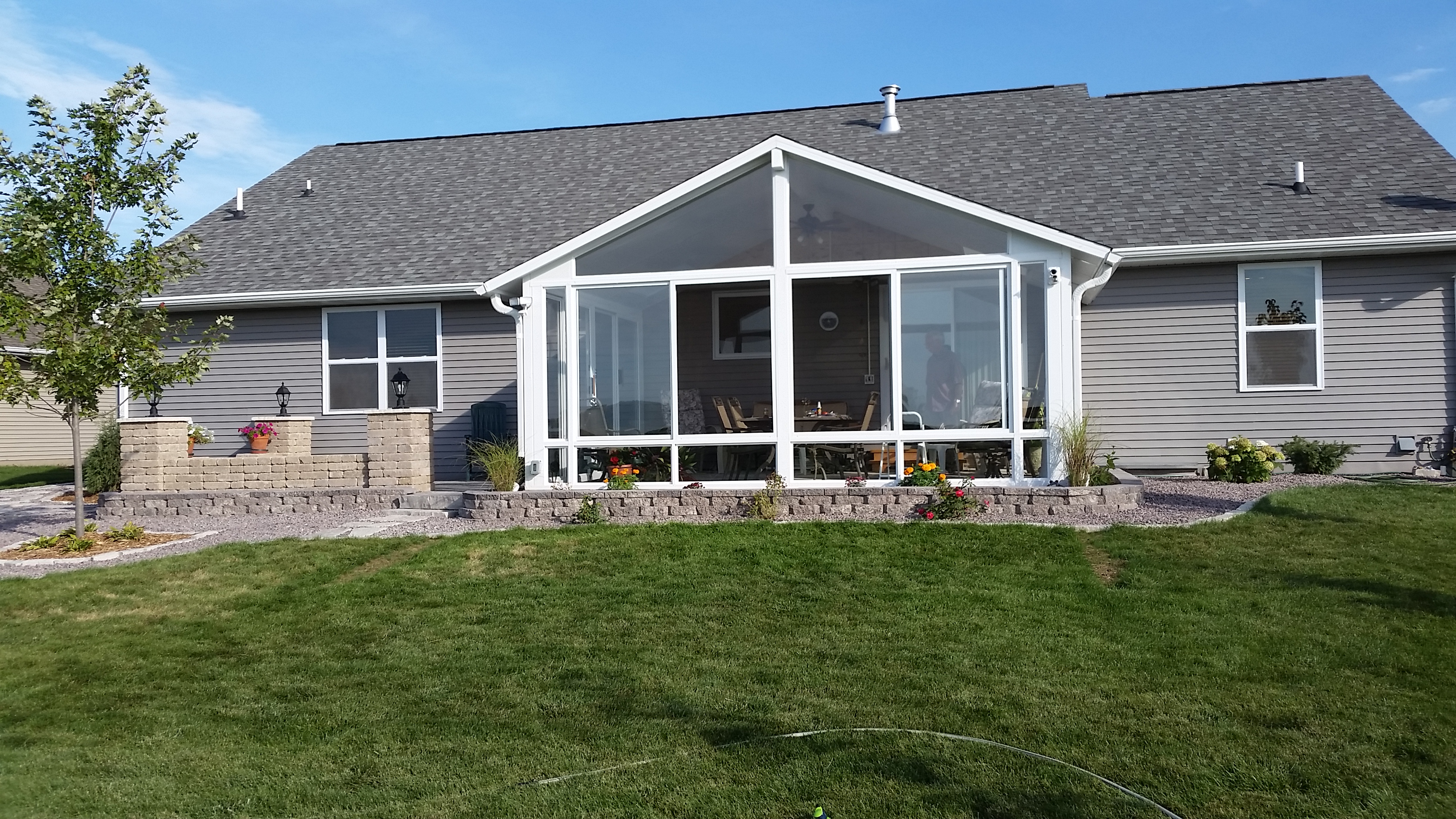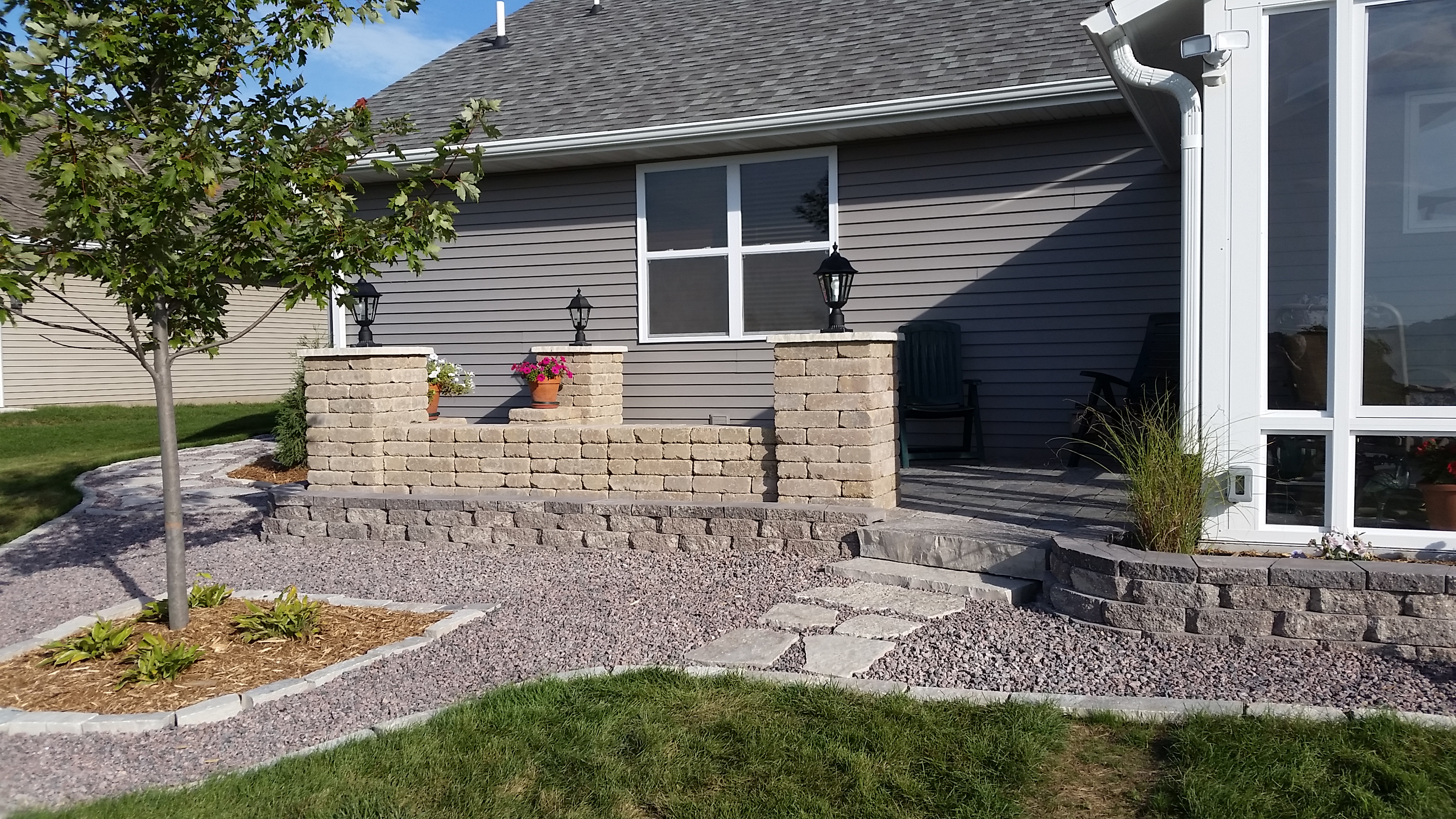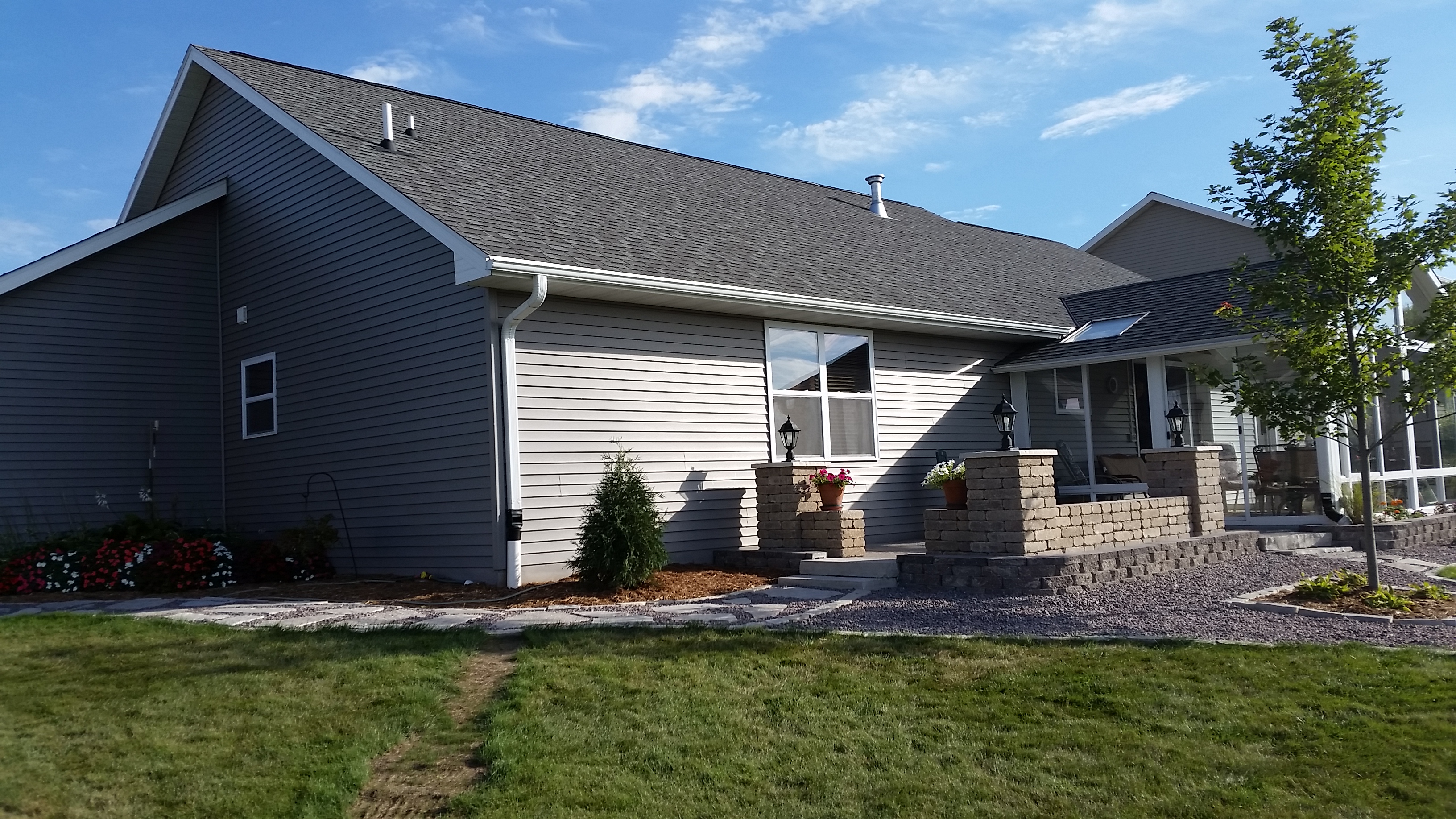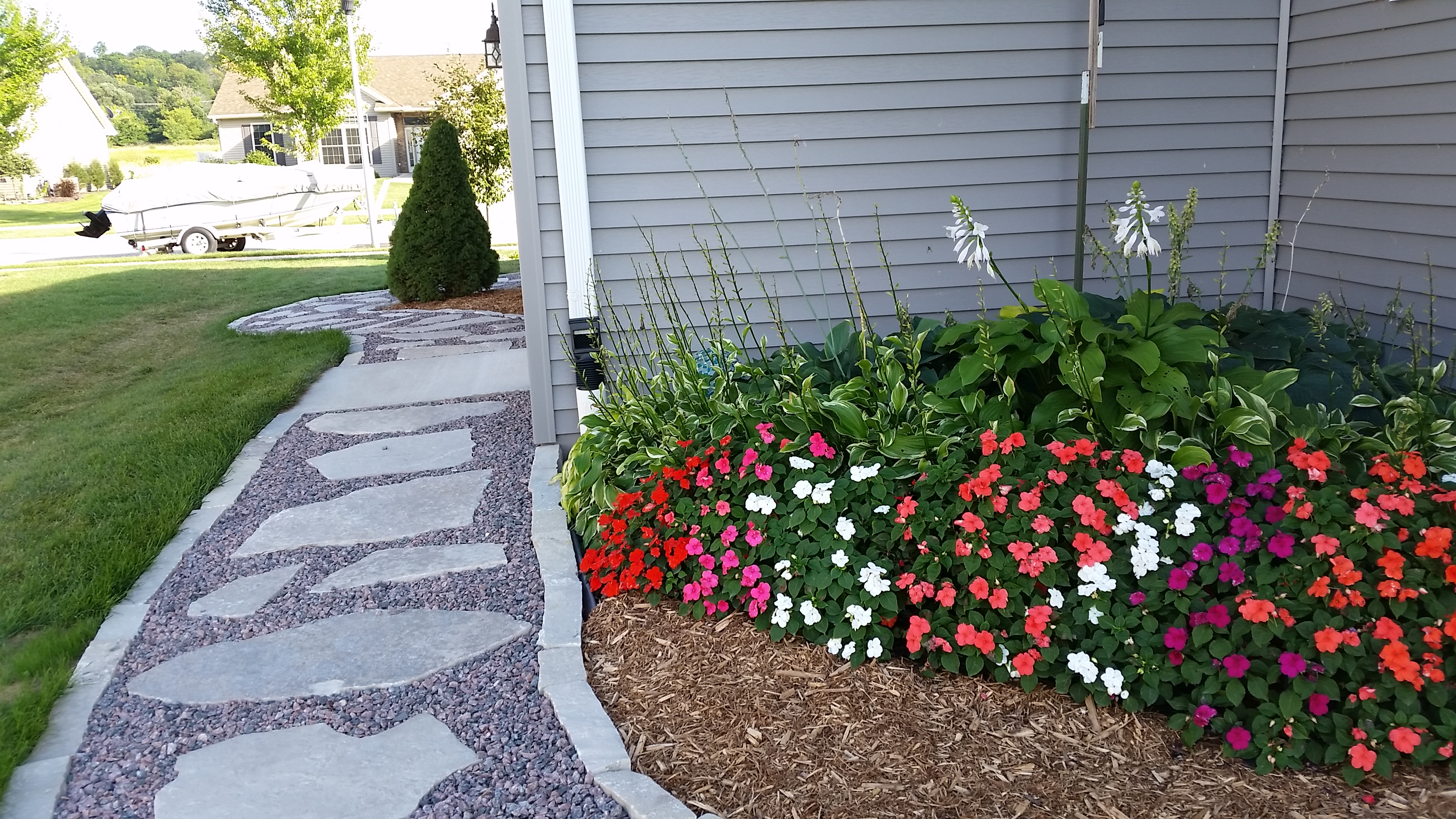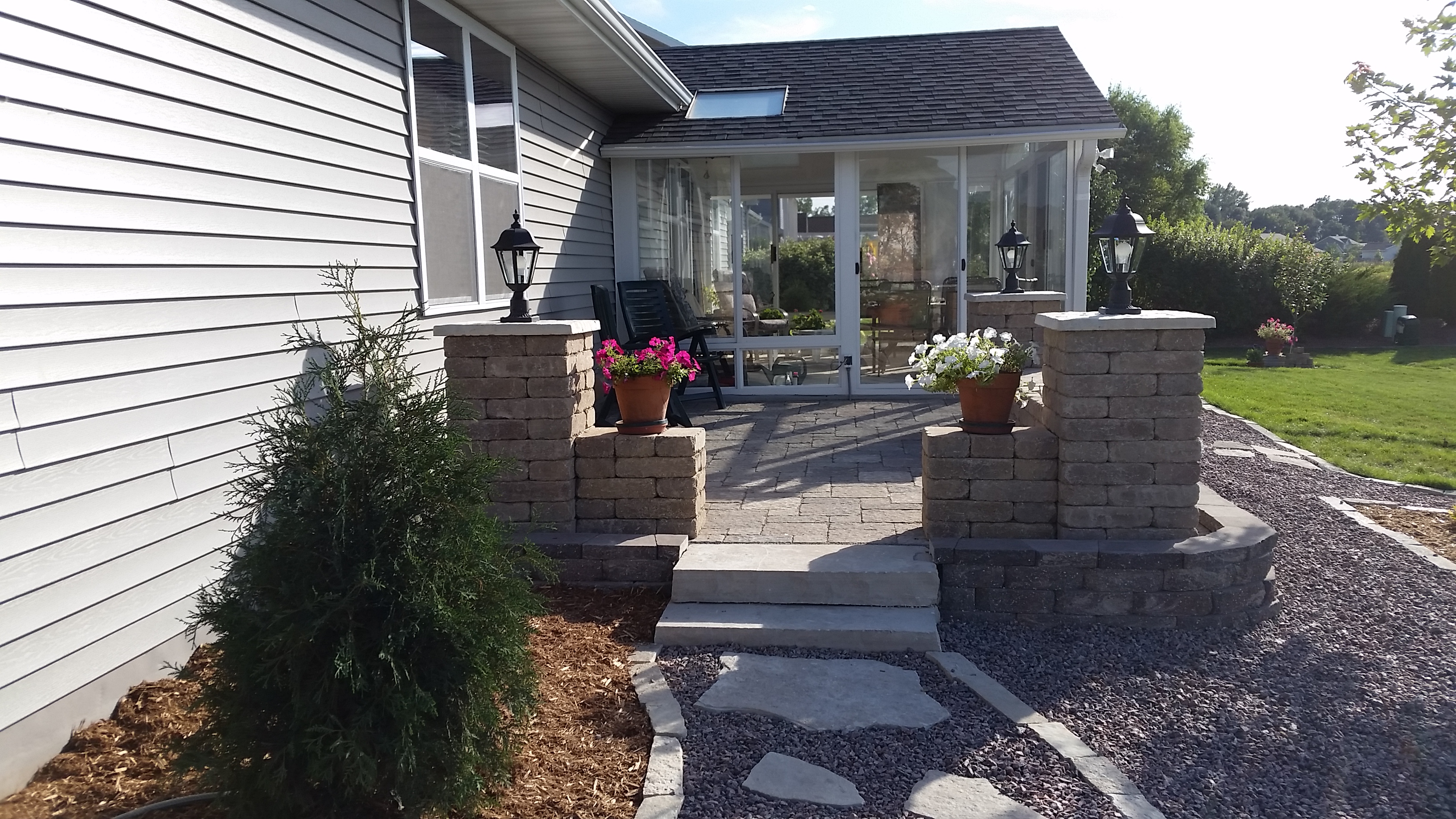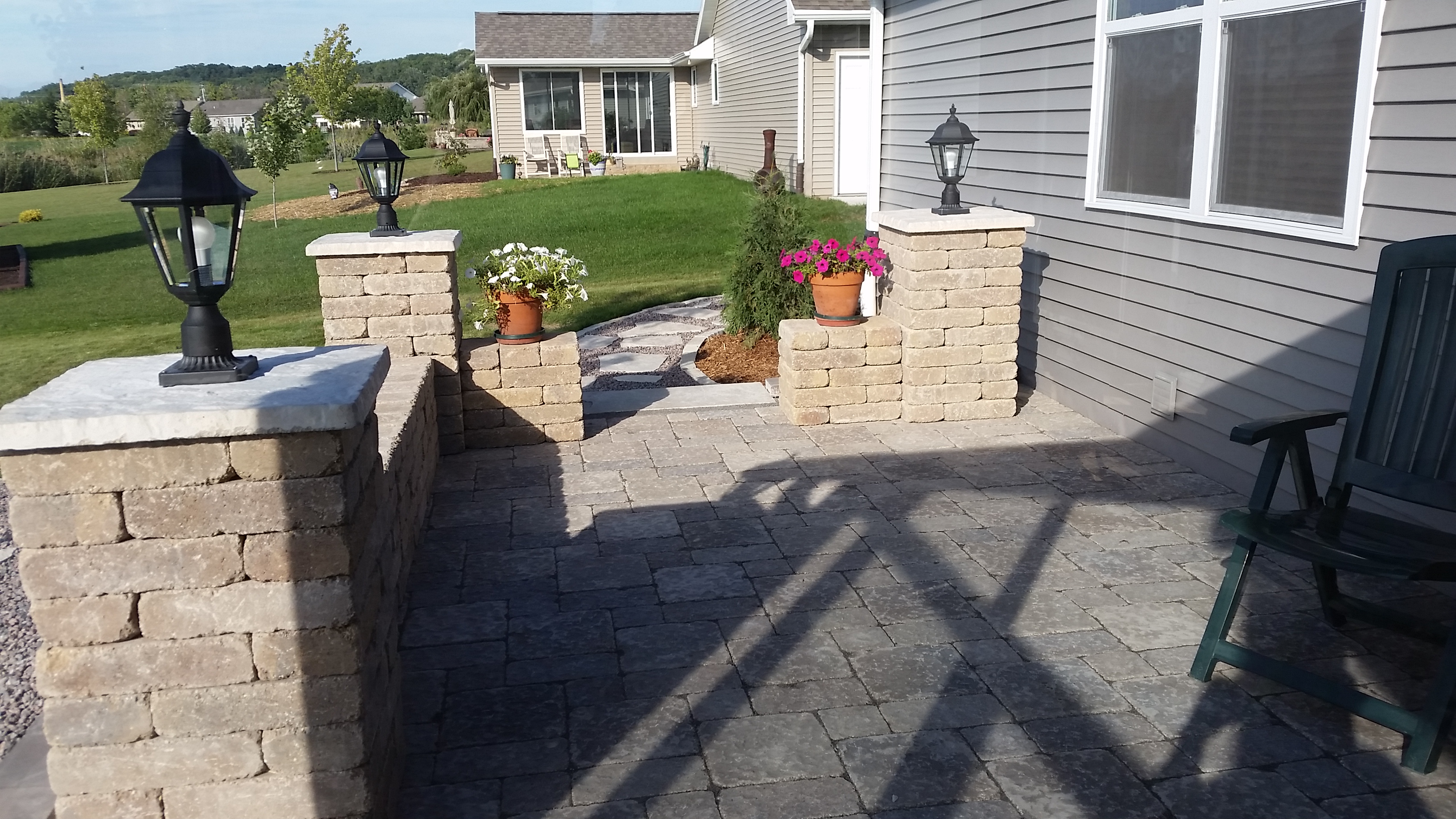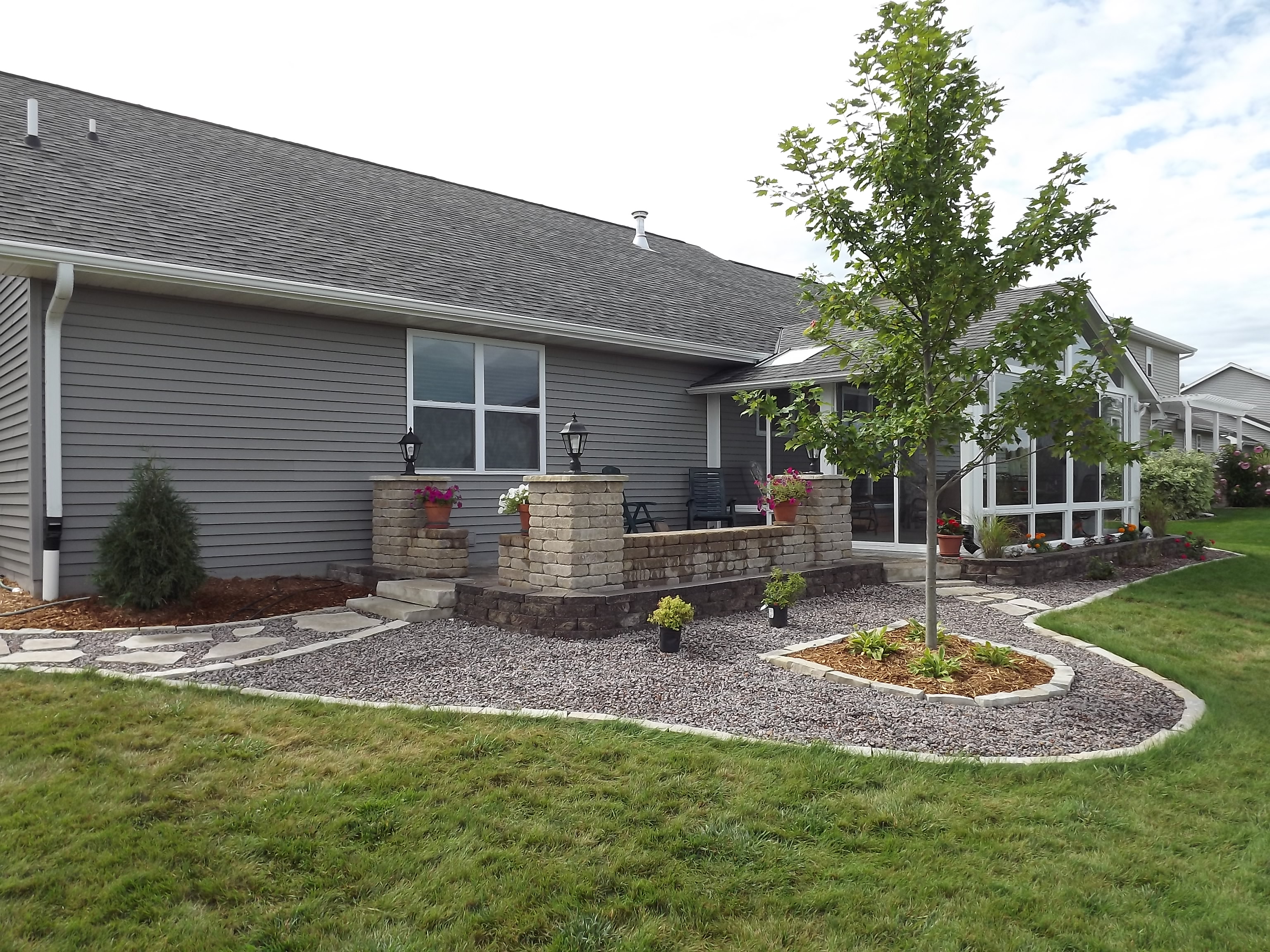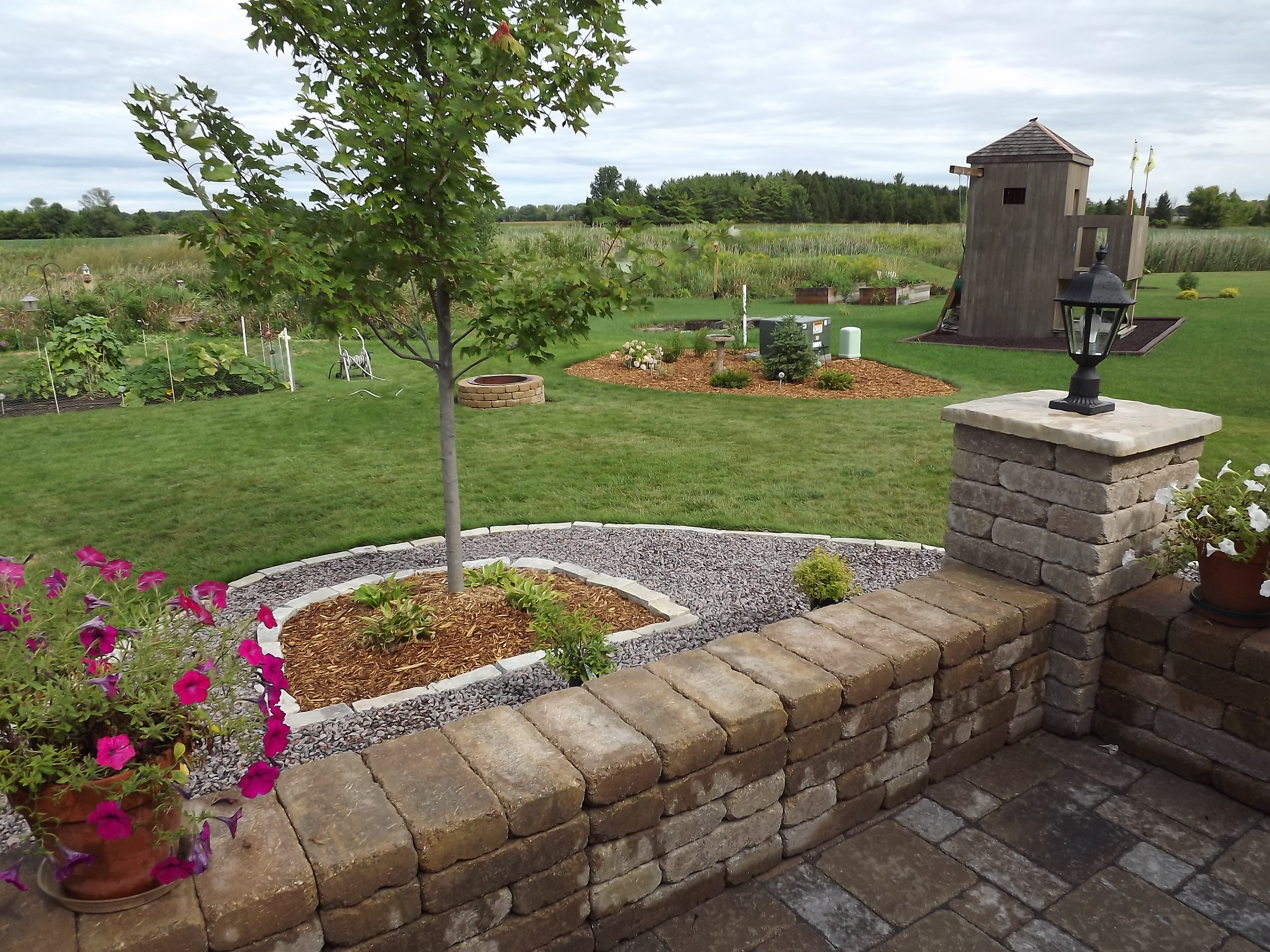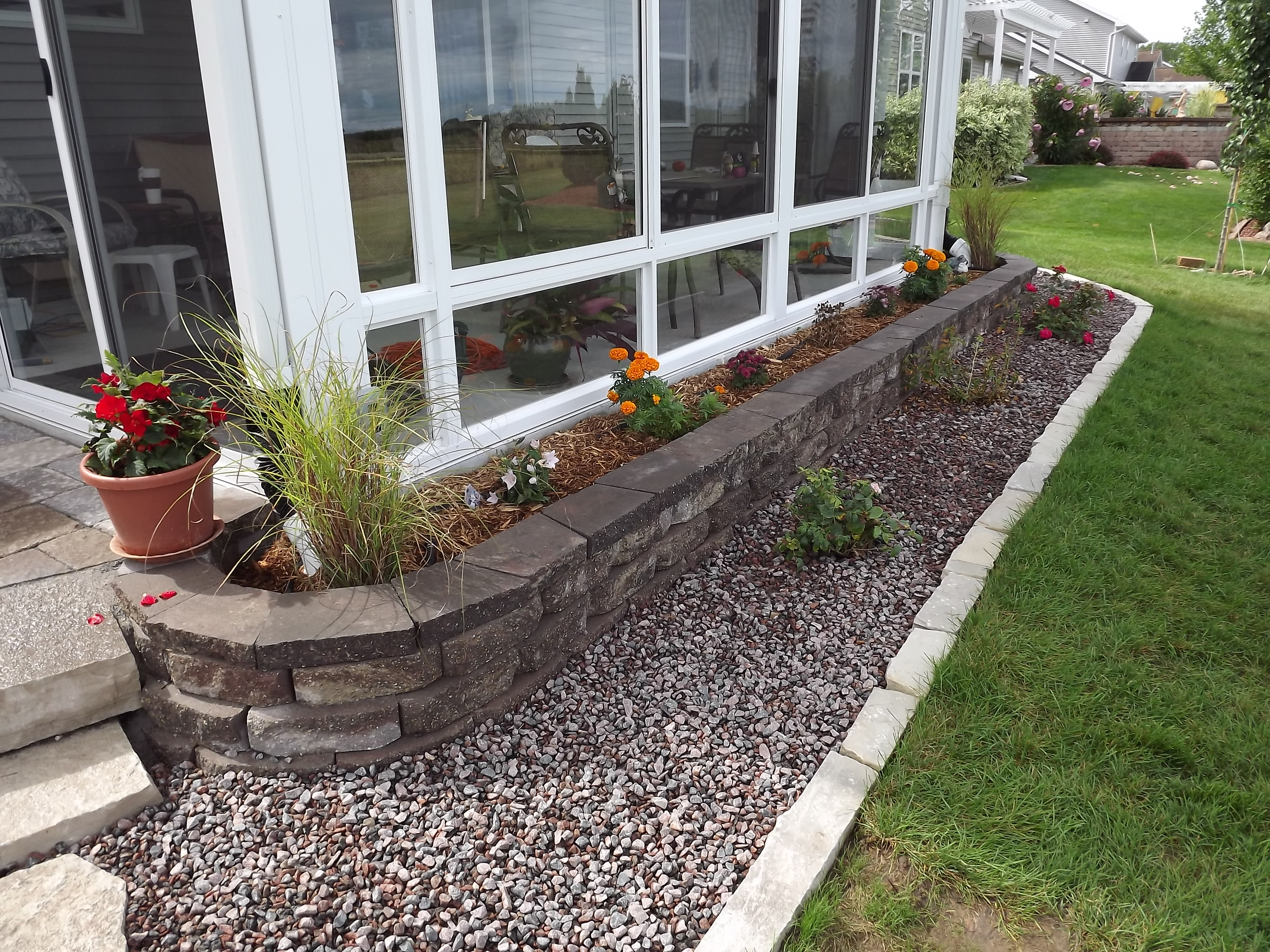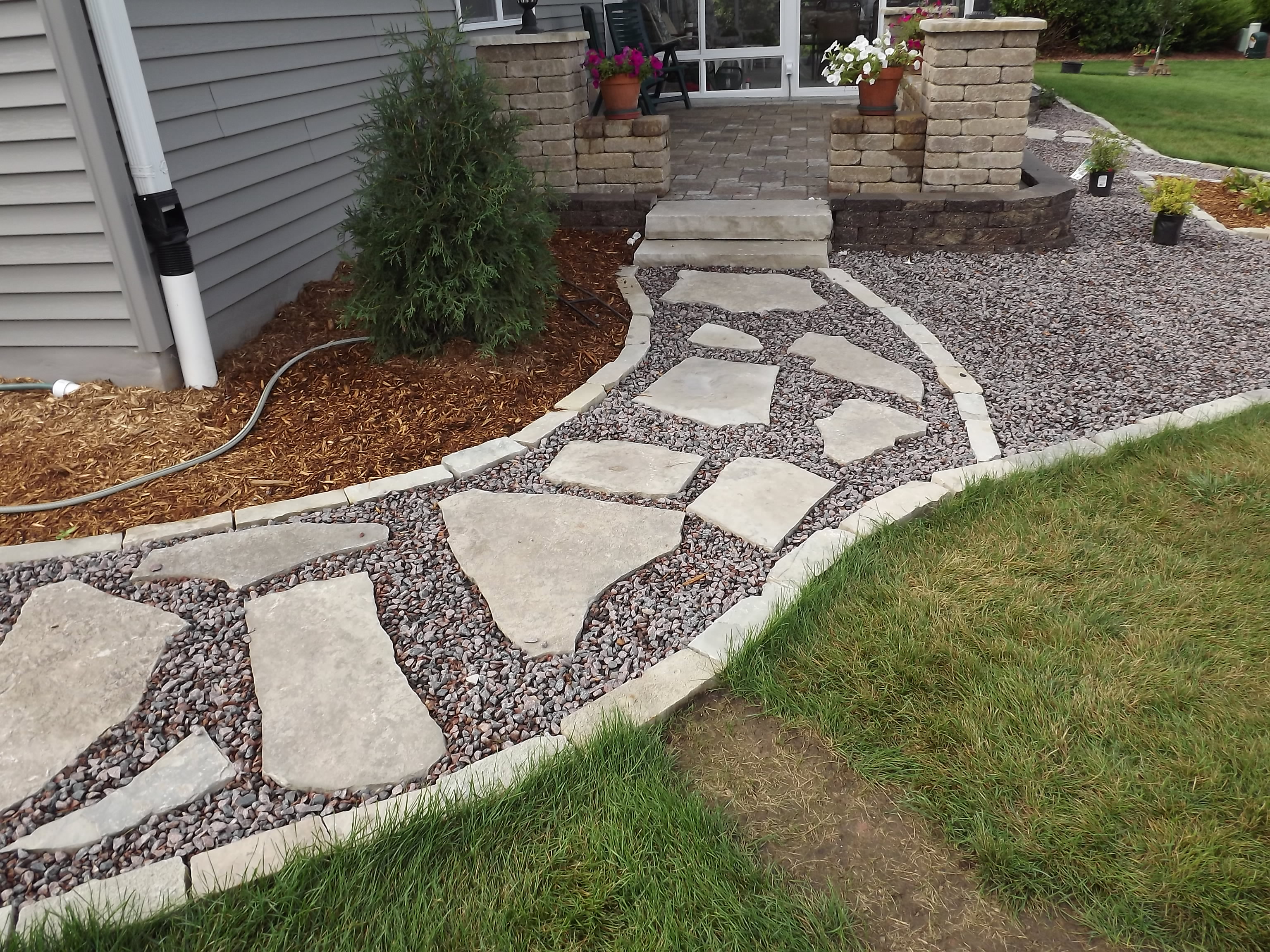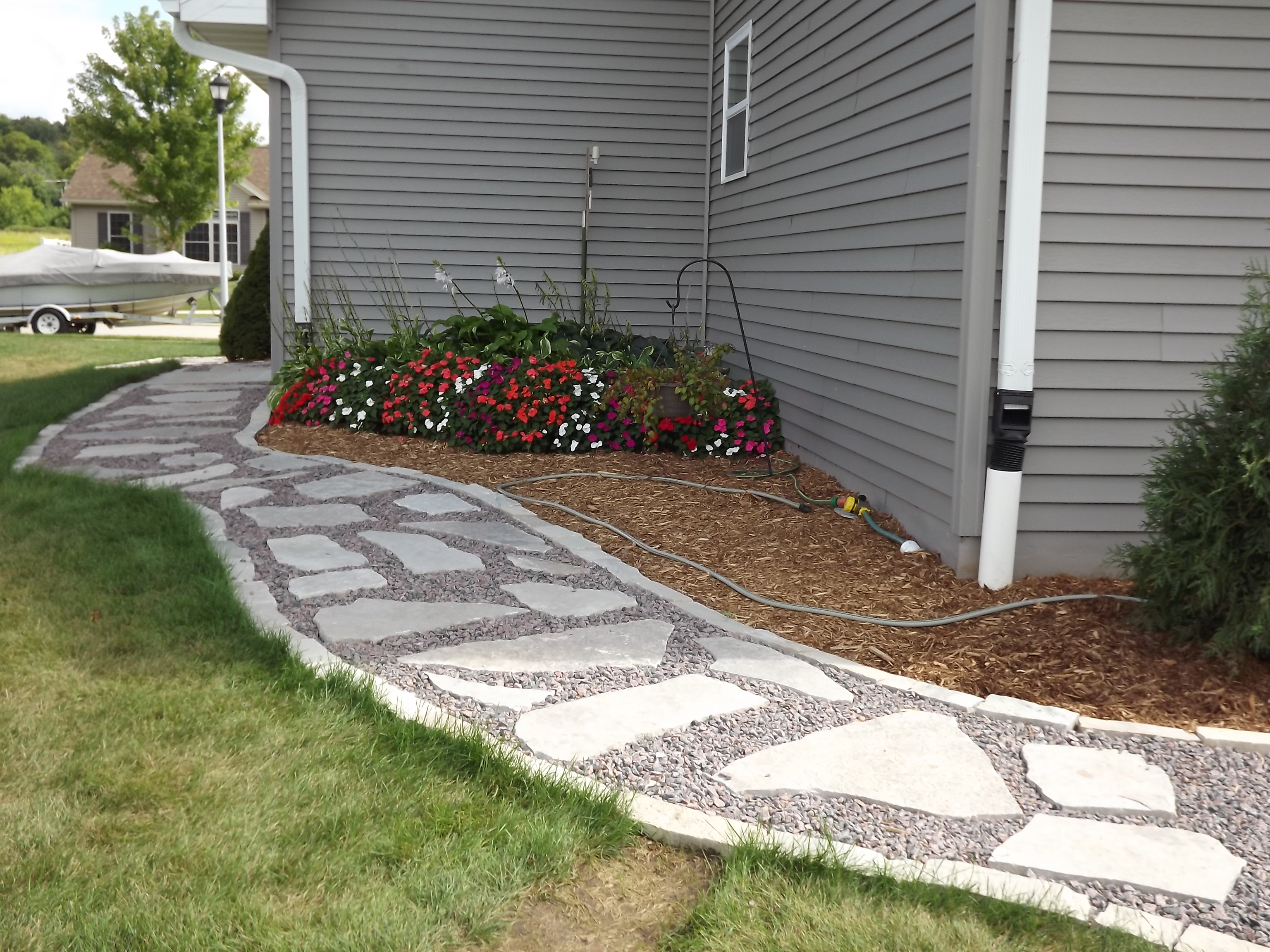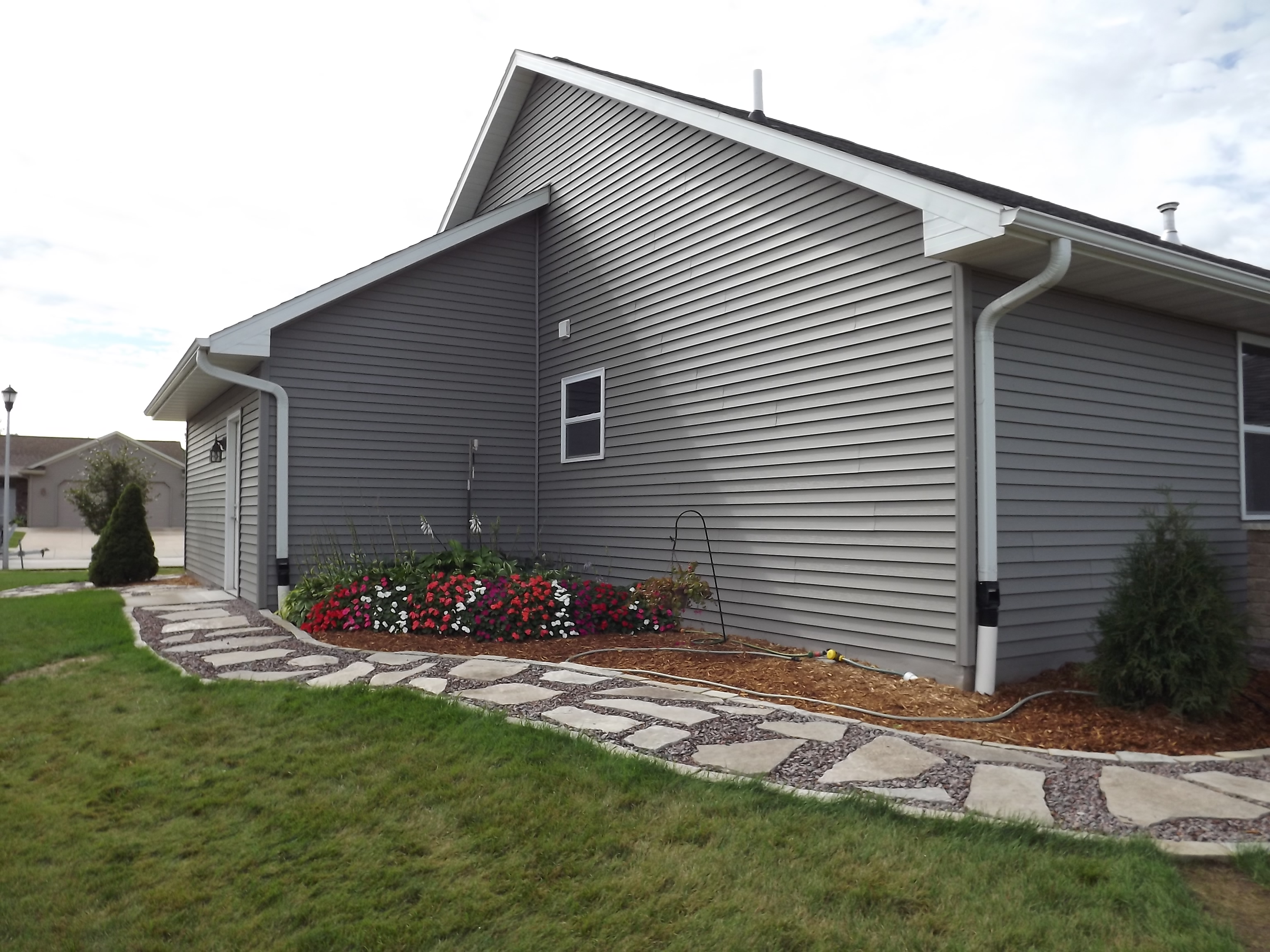 .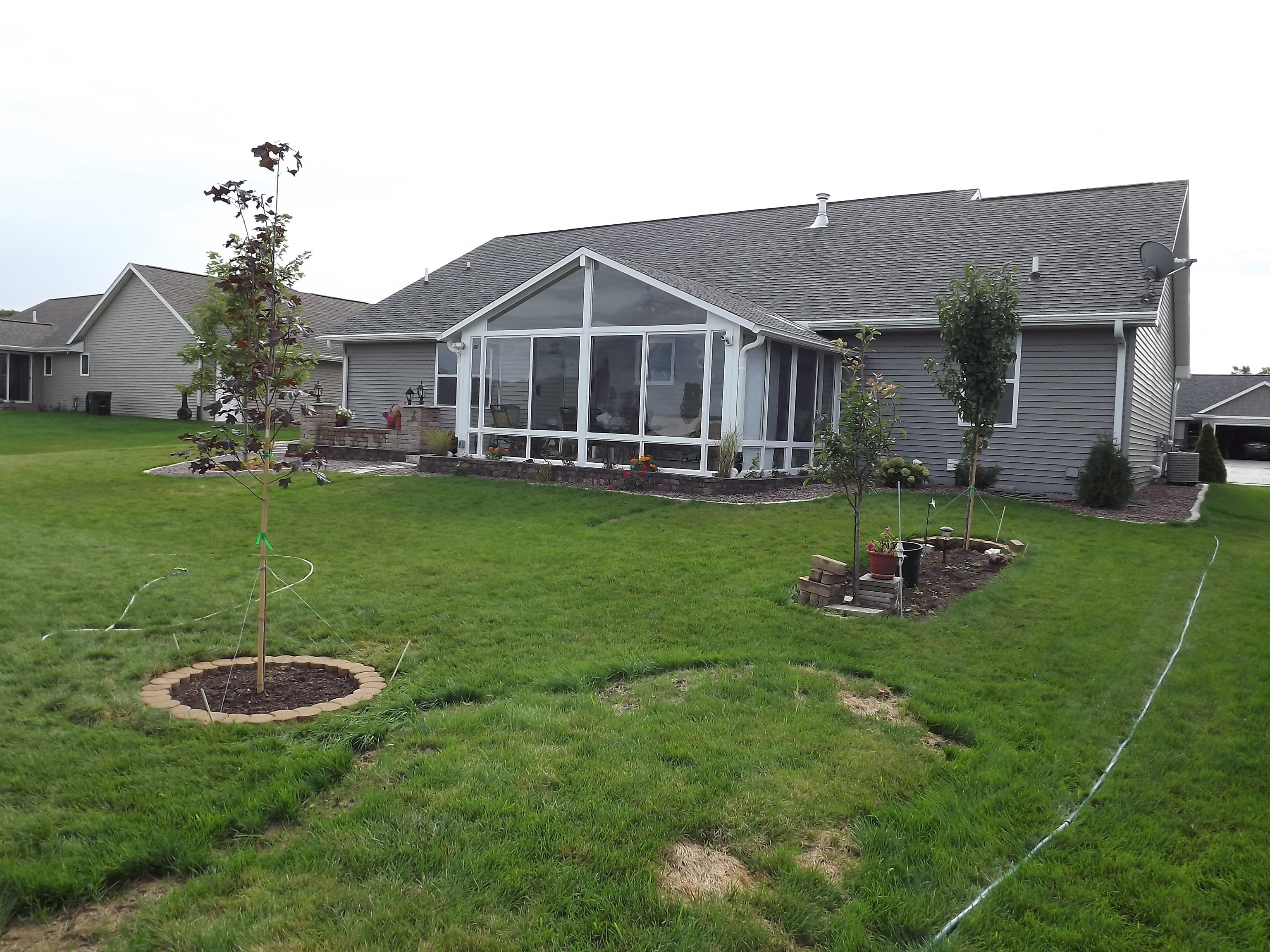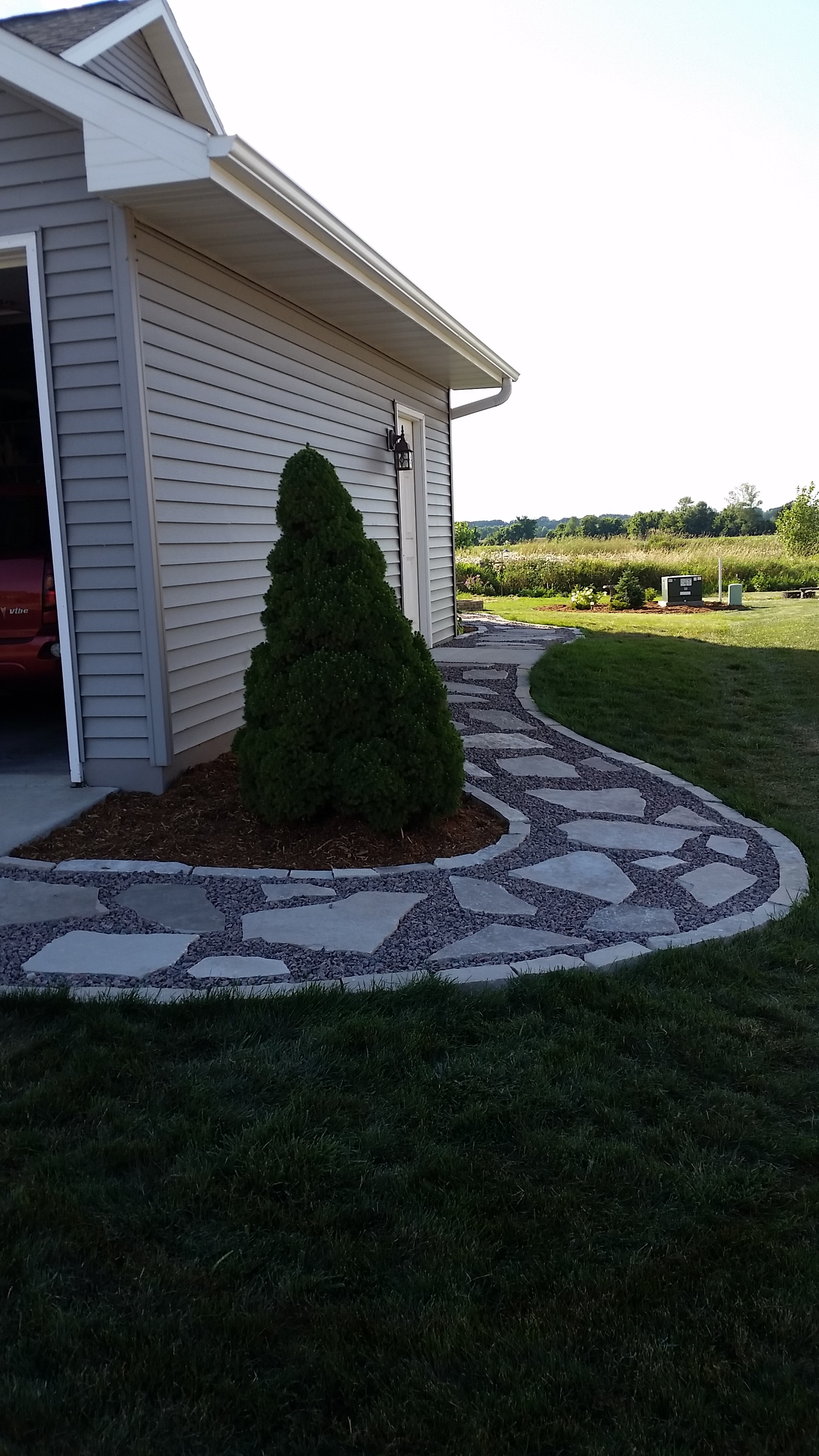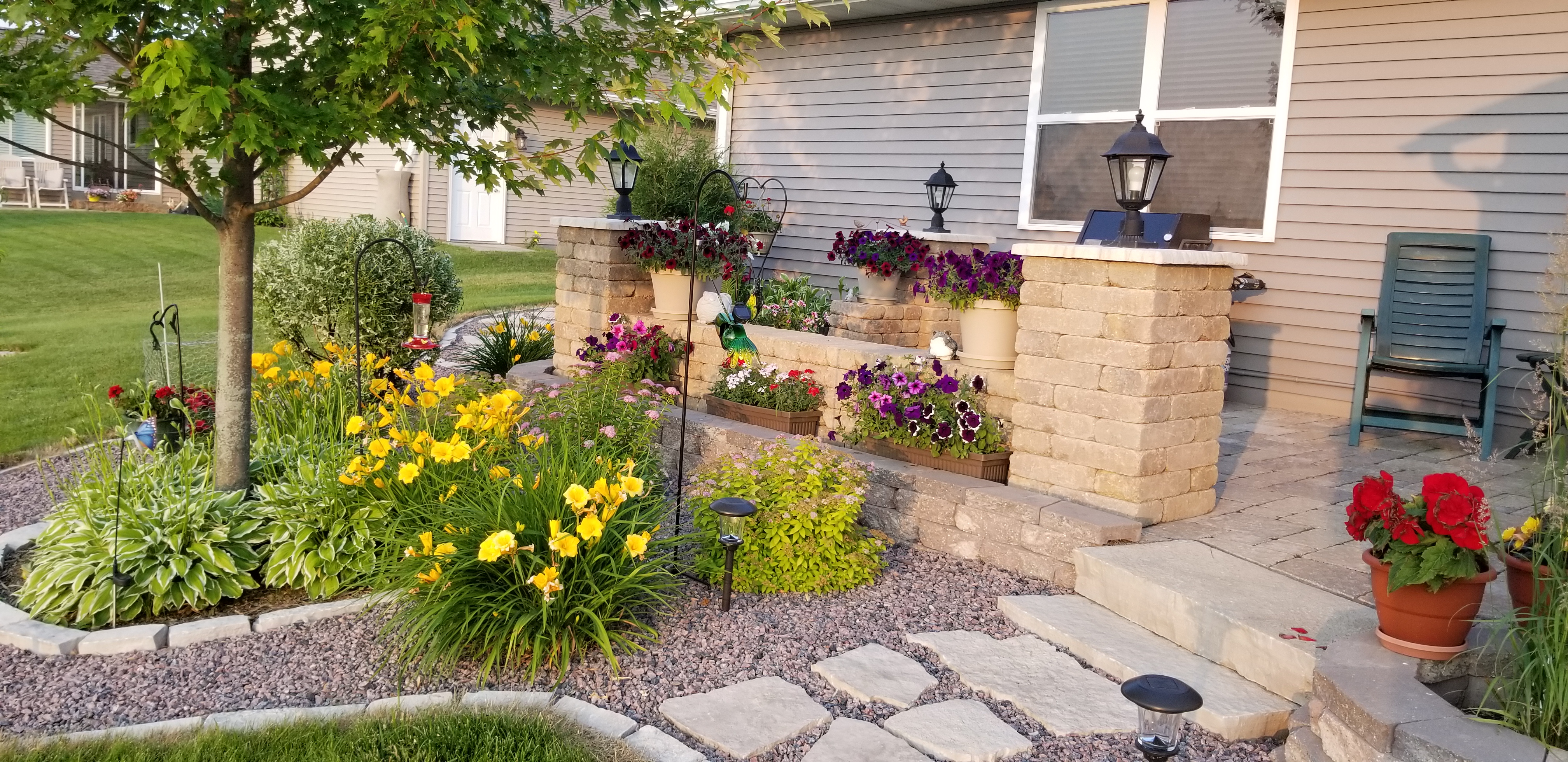 Update -- July 7, 2019